Buffed, smooth, well exfoliated skin is something most people associate with summer beauty routines – but with harsh weather conditions and duller cells, winter is the perfect time to bring out the polish.
Why?
In the colder months, humidity levels drop with the temperature and there is literally less water in the air.
Although cell turnover doesn't actually slow down during the winter months – skin cells do 'die' faster as they dehydrate.
Cold, dry air coupled with intermittent bursts of hot, dry air (central heating) sucks the moisture out of cells, leaving skin feeling tight, dull and sometimes flaky – not ideal for parading under the mistletoe!
Very gentle, regular exfoliation lifts away these dead cells at the surface, to reveal the healthy skin underneath.
Not only will this lead to brighter skin, but it will also be more comfortable, absorb your products better, and look much smoother under make-up.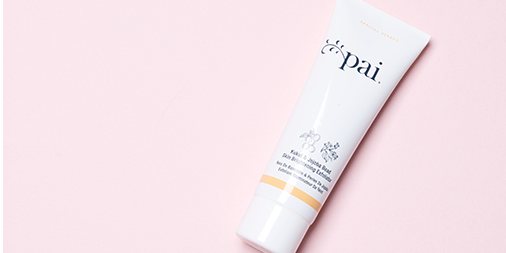 Our Kukui & Jojoba Bead Skin Brightening Exfoliator is perfect for skin that's usually too sensitive for exfoliation.
The perfectly cylindrical Jojoba Beads at the heart of our innovative Micro-Sphere system gently roll over skin, lifting away dead cells and surface impurities without scratching the healthy skin cells underneath.
High levels of conditioning Omegas 3 & 6, plus Vitamins A & E lock-in moisture, and instantly hydrate and illuminate your fresh new complexion.
For the ultimate skin boost, I love to follow my exfoliation by massaging a few drops of Rosehip BioRegenerate Oil into the skin. I guarantee you'll be glowing the next day!
---