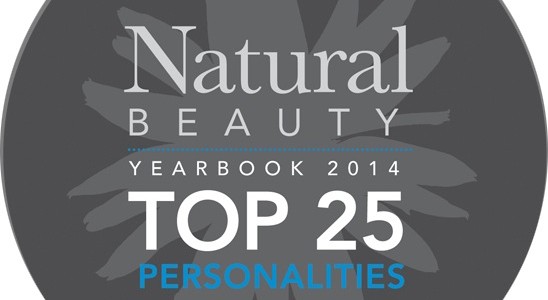 This week saw the launch of the 2014 Natural Beauty Year Book at Whole Foods Market, Kensington.
It's one of my favourite events of the year as it's a great chance to catch up with everyone in the natural beauty industry, and starts off the countdown to the new year nicely!
The NBYB is a fantastic round-up of what's happened in natural beauty throughout the year, and gives a taste of what's in store next year. As well as interesting insights, it also contains the much-anticipated Top 25, Who's Who in Natural Beauty list – a countdown of the key personalities making a difference in the industry.
After landing no. 9 last year – I'm delighted to have jumped a few places to no.6 this year!
The awards are voted for by individuals within the natural beauty sector – so it's great to be recognised by retailers, journalists and buyers I work with everyday.
A huge thank you to all that nominated and voted for me – I'm thrilled!
---