If your vacation is fast approaching, one thing you don't need to worry about is figuring out how much of each product you need to take with you. Here are some pointers on how to pack your skincare essentials for your next holiday.
Weekender
If you've been saving up your Pai samples, now would be the time to pack them. Perfect for a city break getaway, our 2ml Day Creams, Serums and Rosehip oil, as well as our 15ml Body Wash and Body Cream tubes are just the ticket. Select two free samples every time you shop with us.

1-2 weeks
We created our travel kit specifically for you. Take your regime on the road with you with a Camellia & Rose Gentle Hydrating Cleanser (30ml), Muslin Cloth, BioAffinity Tonic (12ml) and Day Cream of your choice (10ml).
Over 2 weeks
If a long-haul adventure is on the cards (lucky you!), you're going to need to go full size. Don't forget that you can save £10 when you buy our full-size Camellia & Rose Gentle Hydrating Cleanser, Muslin Cloth, BioAffinity Tonics and Day Creams of your choice in our Everyday Essentials kit.
Bon Voyage!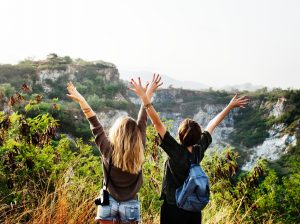 ---