Being the week of all-things-fancy dress, we thought a chat with a true makeup maestro was in order. We sat down with beauty blogger and arguably the ultimate eye makeup aficionado Farzana, to talk all things skin, beauty and of course, Halloween. 
Q. How did first get into beauty?
A. "I initially started documenting my enthusiasm for all things beauty on my Instagram account. That's where I'd present looks I created – bold wing liners, gems, glitter statement lips – the works! I then created a dedicated account showcasing all my love for beauty in 2012. I do find that my beauty routine has provided me with a getaway to other creative avenues."
Q. What's the most challenging thing about your skin? How does that affect your relationship with makeup?
A. "For me, my skincare routine changes depending on a few things. That could be the way I am feeling, the state of my skin etc. My skincare ritual is key, having eczema on my face just means I have to be cautious about what I place on my skin, I always look for products that would help with the healing process for my eczema, without having to rely on steroids. Following on with a clear canvas complexion is my next priority. Once I found the right products that suited my style and aided all my creative looks it was all up from there."
Q. Is good skincare important to you?
A. "I have had really sensitive skin starting from a very young age. My eczema continued to develop as I started school, and then it progressed. So skincare has been a ritual for me. Understanding what might cause a flare-up and how I can help prevent it has been vital to my mental well being and overall happiness. You don't realise how much a healthy skincare routine helps overall."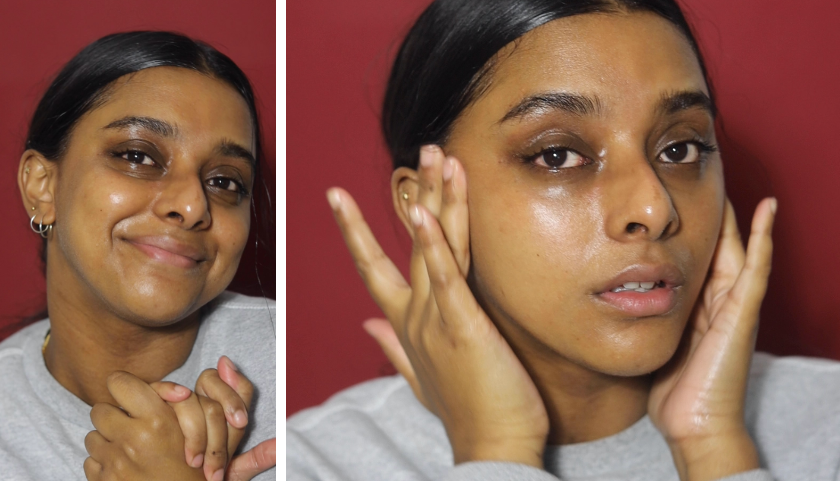 Q. Any tips for preparing sensitive skin for makeup?
A. "I always prep the skin ten minutes before applying any makeup. This allows the products to soak into the skin and the ingredients to activate. I recommend to always keep a hydrating mist at hand, and look into good moisturisers that work for your skin type. It's a trial and error process, identifying what skin type you have is curial, before looking into products that cater to your needs. I have very dehydrated skin so I always look for hydrating products that can help prepare my skin for a flawless base."

Q. What are your tips for removing makeup from sensitive skin?
A. "Avoid wet wipes at all costs. We can do better than that! Also a cleansing cloth will be your best friend, especially when you have flare-ups."

Q. How do you care for sensitive skin once you're removed makeup?
Try not to overwhelm yourself with too many products.

Apply an SPF every day.

Do not over-exfoliate as this can irritate sensitive skin even more.
Q. What's your favourite thing about Halloween?
A. "Being able to become a whole new character. And being able to really push all boundaries through makeup, hair and fashion with no-one thinking it's odd. I do it all year round anyway!"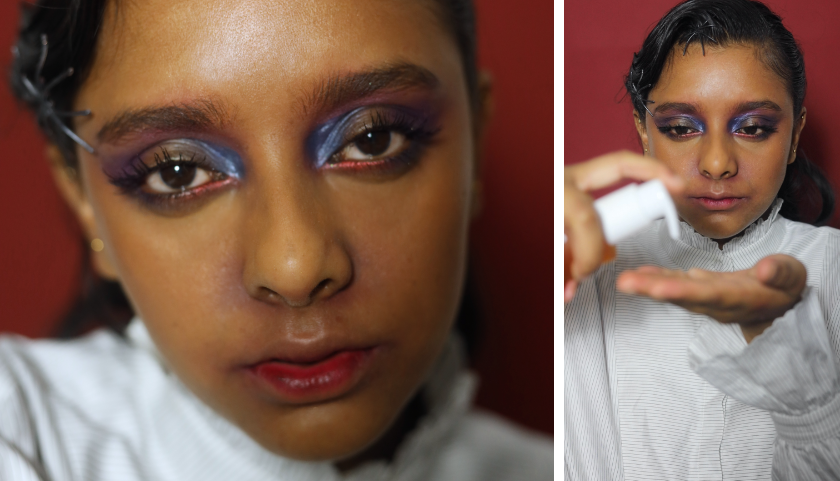 Q. Will you be getting involved in Halloween this year?
A. "I love seeing people going all-out with their makeup and costumes and to see people actually making the effort for Halloween! This year I plan to create some of my favourite characters from my favourite films, like Beetlejuice!"
Q. What are your favourite Pai products
A. My ultimate favourites of all time are…
See more of Farzana's work at textbookbeauty.co.uk or follow her @textbookbeauty
---