We sat down with the Earth, Fire, Water and Air signs here at Pai HQ to discover the best daily routines to suit each of their elemental signs. Here's a few things we learned along the way…
Water signs are sensitive and empathetic, always looking out for everyone else. Our gentle Cleanser and Rosehip Oil kit will show them the love right back.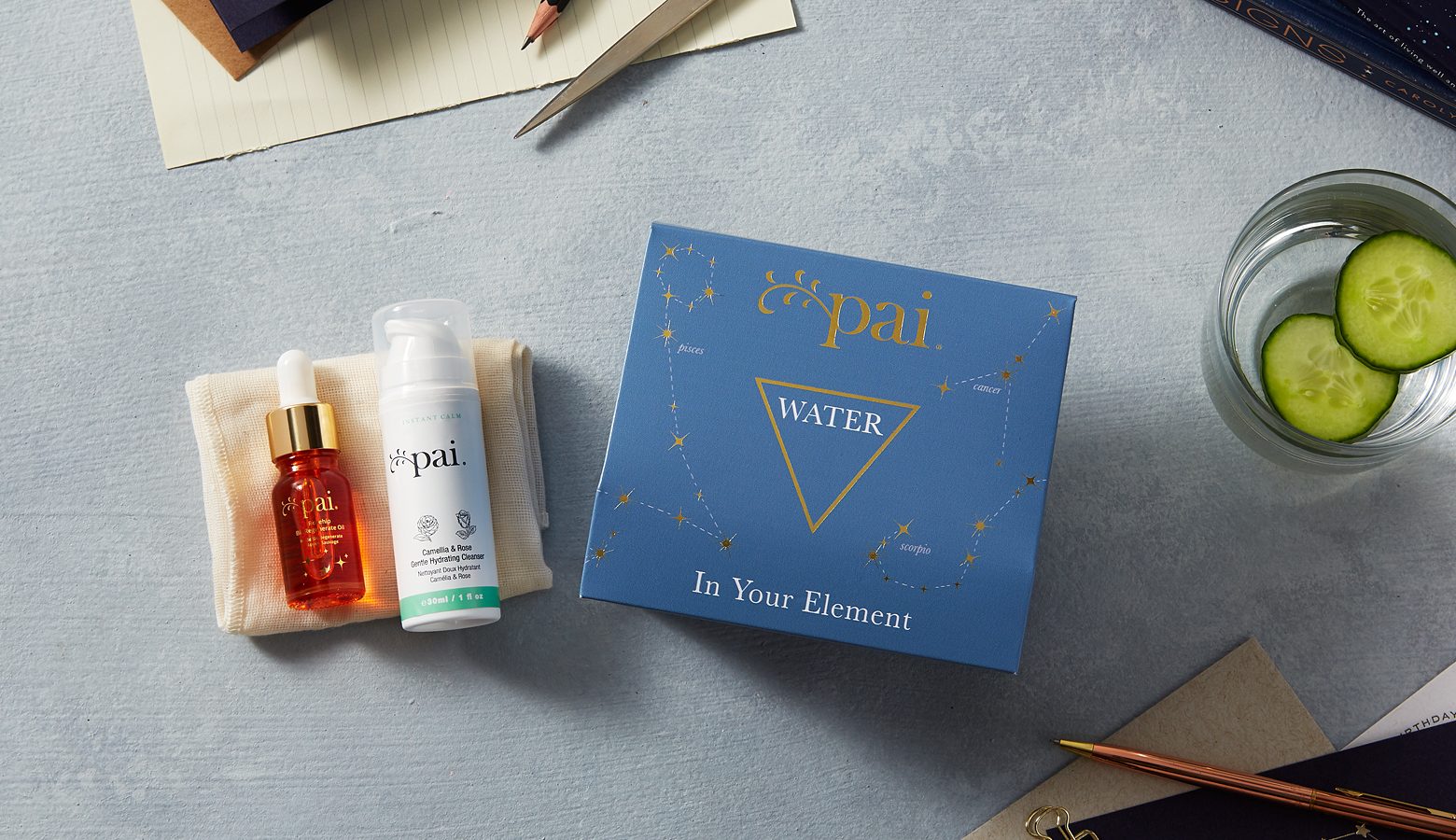 Morning
But first, tea. That's a given. Then its a quick splash of water in the shower followed with a few pumps of Day Cream. Morning is no time for faffing.
Evening
A treasured bedtime ritual, remove the day with our Camellia & Rose Cleanser, using the soft terry side of our muslin cloth. Take time to massage the cleansing cream into skin including along lash line to remove eye makeup. Finish with a spritz of Tonic followed with by massaging 3-4 drops of Rosehip Oil into skin. Apply one pump of eye cream and climb into bed feeling totally pampered.
---