We sat down with the Earth, Fire, Water and Air signs here at Pai HQ to discover the best daily routines to suit each of their elemental signs. Here are a few things we learned along the way…
Fire signs are impulsive, passionate and larger than life. Our Limited Edition Rosehip Oil and Neroli & Ginger-scented candle are the perfect excuses for a much-needed timeout.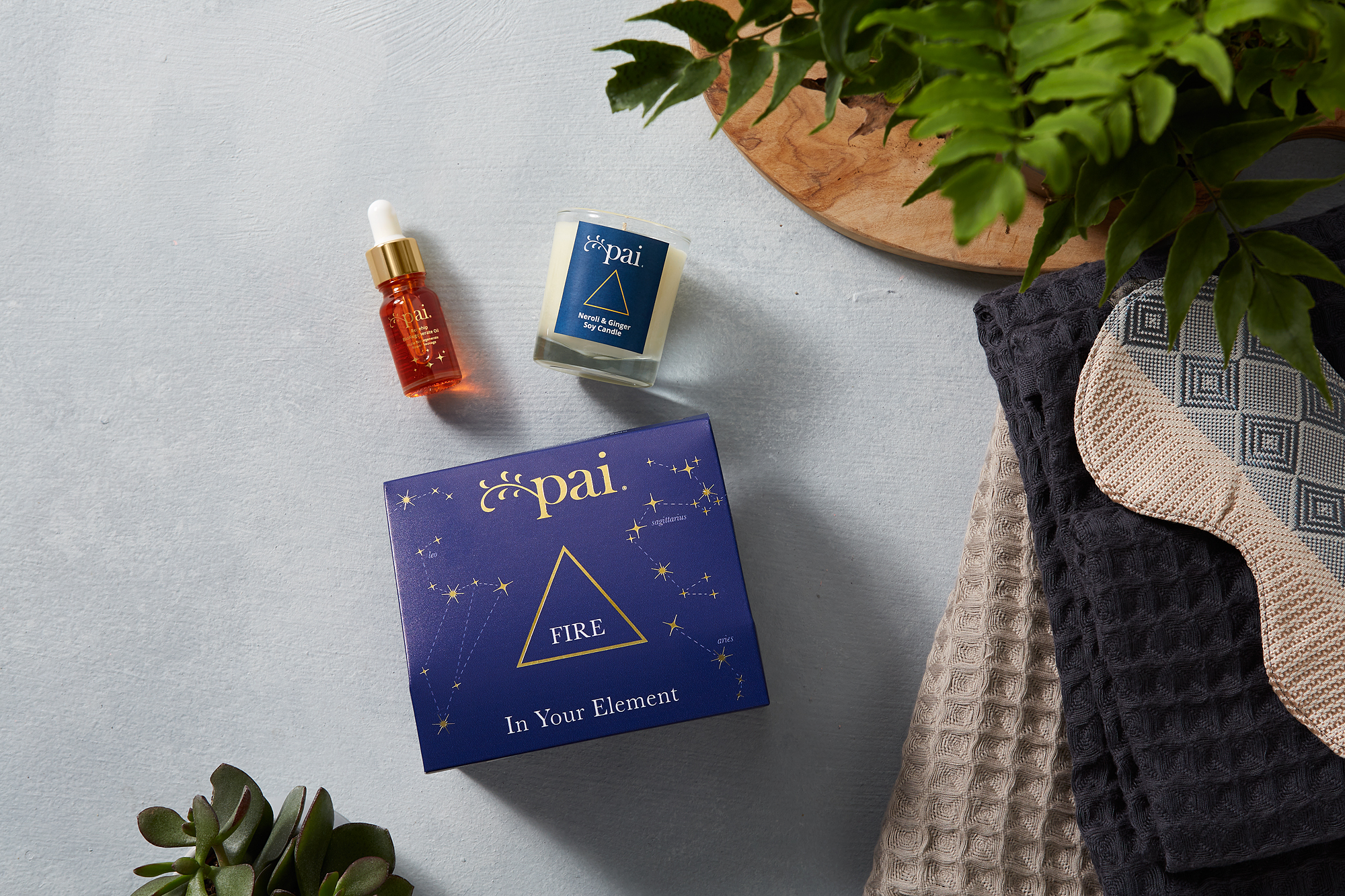 Morning
Chances are you've hit snooze a few times already, and discarded a number of outfits on the bedroom floor too, so speed is of the essence here. Try a spritz of our Rice Plant & Rosemary BioAffinity Tonic to wake your skin up. Save time by adding a couple of drops of your Rosehip Oil into your Day Cream, for a nourishing hydrating double hit.
Evening
After a day of giving 110% energy-wise, this is your opportunity to wind right down. After cleansing with our Camellia & Rose Cleanser, why not run a bath, light a candle and do a face mask – our Copaiba Deep Cleanse AHA Mask decongests skin prone to blemishes and takes just ten relaxing minutes to work. After a long soak, massage Rosehip Oil into skin and catch up on all the TV you've missed while hardcore socialising all week.
---