Nine months to nail this
There is a lot of conflicting information out there about pregnancy, what to use and what to avoid. We've done our research and consulted with Pai-Mum's to see what they recommend.
First Trimester
During the first trimester, it is recommended you don't use any essential oils. Our products contain such minuscule amounts of essential oils that we don't consider these a risk. Our Founder, Sarah, used all of our products throughout her pregnancy and was very comfortable with this decision. She now has two beautiful baby boys. That being said, it's important that you are comfortable with this so take time to consider your decision. The following products do not contain any essential oils, and are 100% safe for your first trimester:
Second and Third Trimester
At this point, you should be fine with a complete routine. However, there are three products which we would recommend not using throughout your pregnancy: Rosemary & Rice Plant BioAffinity Tonic, the Echium & Amaranth Age Confidence Oil and the Copaiba & Zinc Blemish Serum. This is because these both contain higher levels of essential oils such as rosemary, which could harm your baby's development.
BABY BREAKOUTS?
We hear from a lot of women that suffer from irregular breakouts and spots during their pregnancies especially during the first trimester when hormone levels are really surging. Extra oestrogen increases sebum production, making blackheads, spots and breakouts more likely than usual. These hormone related spots are most likely to appear around your chin and jawline.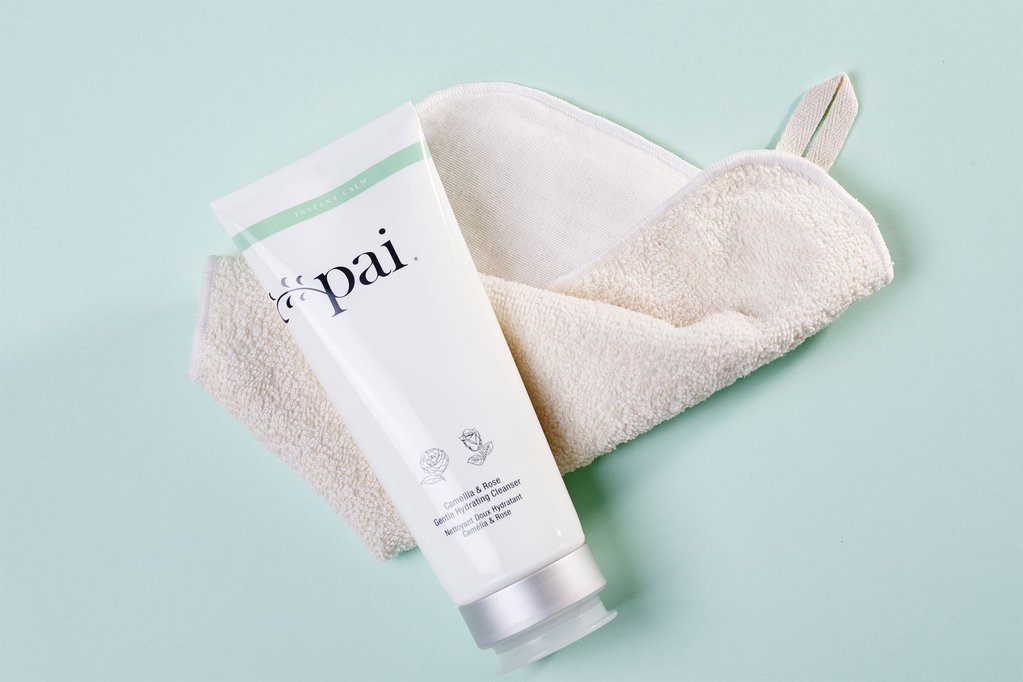 We advise avoiding all foaming face washes to keeps your natural oil and pH balance in check. Also, switch to a detergent-free cream cleanser – our Camellia & Rose Cleanser might be a good choice.
The more you can leave skin to rebalance itself the better, so a light layer of moisturiser in the morning should be more than sufficient. In terms of food and nutrition, ensuring a good intake of Omegas 3, 6 & 9 will also help calm skin from the inside, but also try to cut down on foods that are rich in refined sugars and low-grade animal fats, here's why.
ULTRA-SENSITIVE SKIN?
If your skin has become more sensitive or you have started to get itchiness or heat-rashes, you are not alone. As your bump gets bigger, your skin expands and grows thinner. Thinner skin is less able to retain moisture, becoming dry, itchy and more prone to irritation.
First of all wearing light cotton fabrics will definitely help relieve the itchiness. Try to avoid tights/leggings or vest tops that are made with synthetic fibres. Cotton maternity bras are important too as many women tend to contact itch – e.g. round bra clasps and straps that are applying pressure on the skin.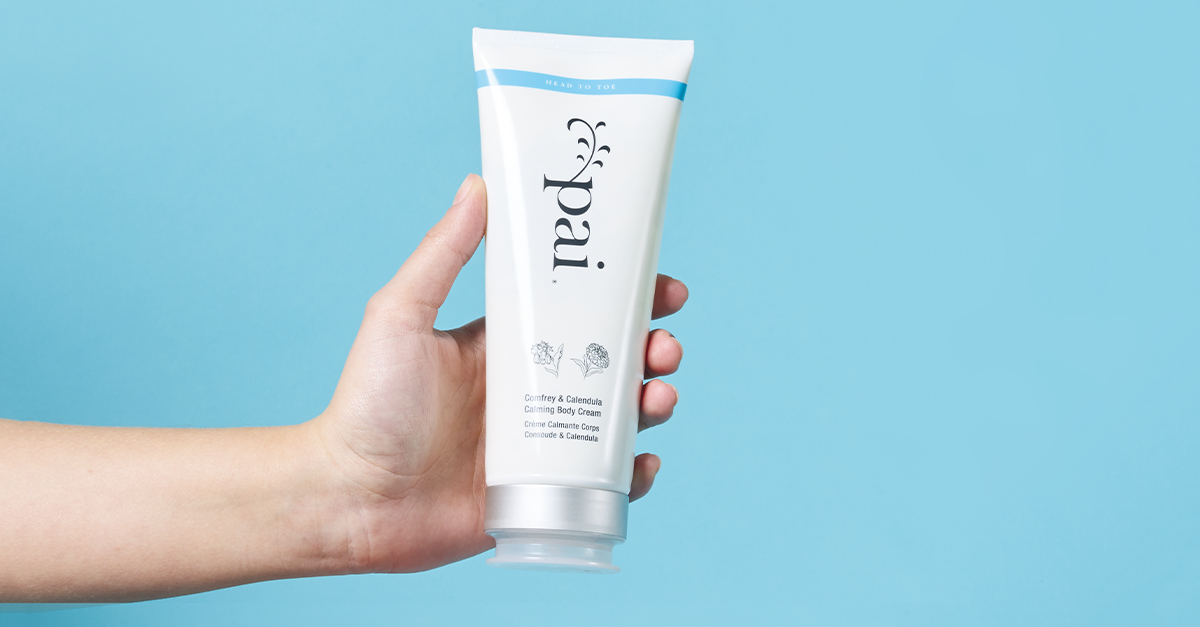 Try to avoid foaming shower gels, and steer clear of detergents like Sodium Lauryl Sulfate and Cocamidopropyl Betaine – as these are irritants and will also upset your skin's natural oil/pH balance. Keep an eye out for them on Ingredient Lists.
Our founder Sarah swears by a good 80%+ Olive Oil soap applied with a soft loofah. Follow with a natural/organic Body Cream. Creams contain a high level of water so will help to ease your skin dryness and dehydration. Our Comfrey & Calendula Calming Body Cream is super gentle and specifically designed for aggravated or allergy-prone skin.
STRETCH MARK STRESS?
To help skin repair and get back into shape post-pregnancy, it needs to be as supple and elastic as possible. That means lots and lots of Creams and Oils – hence why we've put the two together in our new Stretch Mark System. This blog should help explain exactly how they work.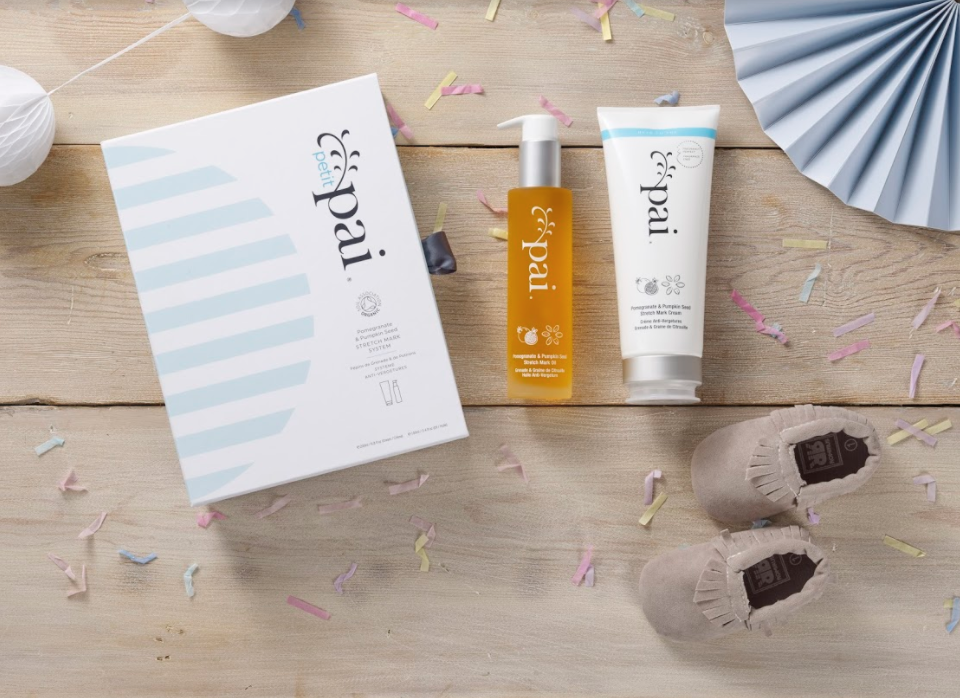 Rosehip BioRegenerate Oil is also completely safe to use throughout pregnancy as it is fragrance-free. Rather than Vitamin A, which is best avoided, Rosehip contains the beta-carotene form which is perfectly safe during pregnancy and breastfeeding and is, in fact, the recommended source of Vitamin A. Its high concentrations of Omegas 3,6,7 & 9 help to deep-condition the skin, enhancing its elasticity and suppleness. Rosehip has also been proven to improve the appearance of scars, stretch marks, fine lines and uneven skin tone, so is a great skin healer.
---