Katie Gray is a leading London based Personal Trainer, Pilates Instructor and founder of 'Kind by KG'. Her mission? To give women the tools and techniques to workout in a way that is kind to their body. 'I want women to understand that they don't need to thrash their bodies to see results or feel good. That there is an alternative which their mind and body will thank them for.' In the third of our holistic happy skin expert series, we asked Katie to share her take on fitness, skincare, diet and that all-important double cleanse!
Pai: What are the positive effects of exercise on skin?
Katie:'First of all, sweating helps flush toxins from the body and subsequently helps regenerate skin cells. Exercise is also a mood lifter and can help to decrease stress levels – both of which help fight the signs of premature ageing.'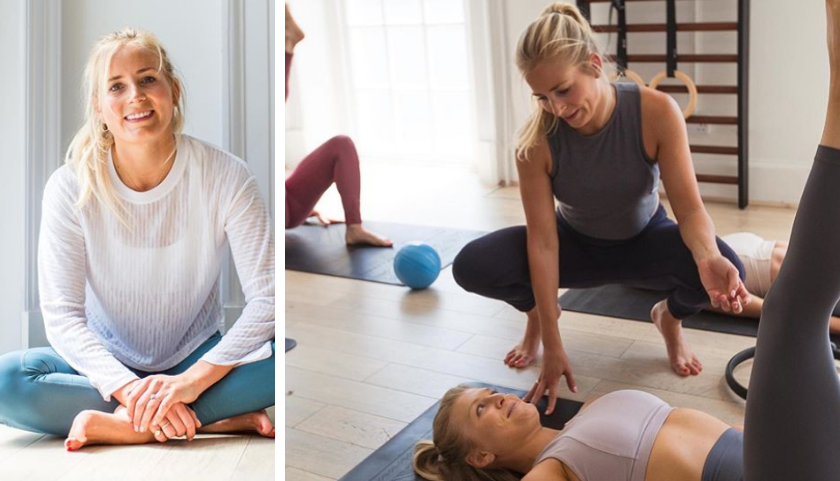 the negative impacts of exercise on skin are not down to the activity itself but relating to how well we prep beforehand and fast we can shower afterwards.
P: Can it have a negative effect on the skin too?
K:  'Even though exercise has great benefits for the skin it can also increase free radicals and oxidative stress. Not removing make-up before exercise can cause congestion and blemishes as make-up enters the pores. Double cleansing has changed my life! Dramatic, but true. Our sweat also contains Ammonia and Urea, which when left on the skin too long can cause irritation and inflammation.'
P: What's the one piece of advice you could give that's related to happy healthy skin? 
K: 'Take your make-up off properly every evening before you go to bed. Oh and be careful in the sun always…your older self will thank you!'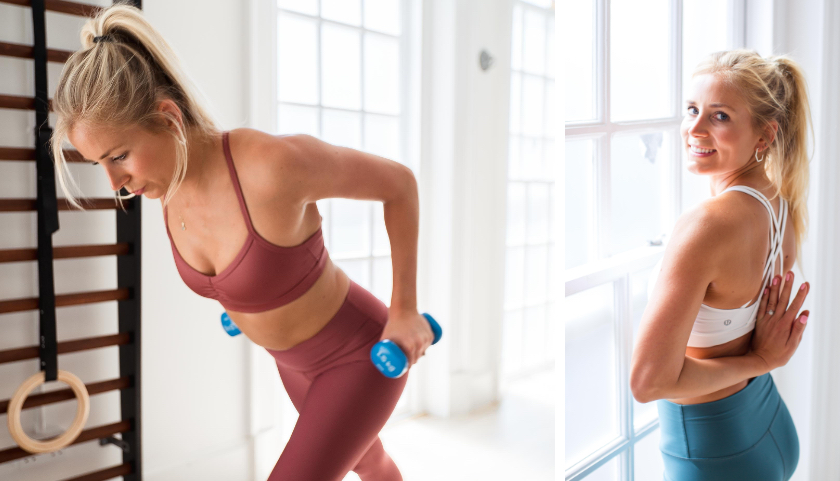 P: 'What would be your top tips for people wanting to make nutritional improvements? 
'Make sure you're drinking enough water, especially if you are exercising that day too. I find it easier to just carry a reusable bottle in my bag as so many places these days have a refilling station. It's much better for the environment and much cheaper than buying lots of water bottles!

One meat free day every week! #meatfreemonday is all over social media and for good reason. You'll already know the health and environmental benefits but it also can be more cost effective, plus adding variety to your diet is always a good thing. 

Finally, take care of your gut health with probiotics.

A disruption in gut bacteria is linked to some of the world's most serious chronic diseases. I take one called Symprove first thing every morning and really notice a difference in terms of bloating but also just how I feel overall.'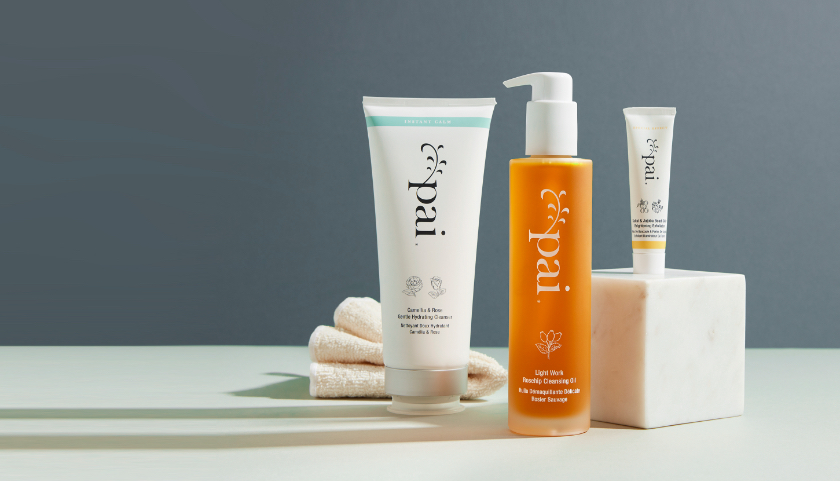 P: What are your go-to skincare products?
K: 'Before I started to use Pai products I never double cleansed – but now I'm obsessed and have noticed such a difference in how clear my skin is. So obviously, my two favourite products are the Light Work Rosehip Cleansing Oil  and Camellia & Rose Gentle Hydrating Cleanser!'
P: Have you ever had a bad skin day, month, year?
K: 'Yes a few years ago when I was experiencing issues with my cycle (or lack thereof) I went through a long spell of breakouts on my chin which I hated! I've always been someone who was lucky enough to have clear skin and I felt really uncomfortable in trying to cover up the breakouts while trying not to make them any worse. Around this time I felt that I really lacked confidence.'
Quotes to live by… 
"A calm mind brings inner strength and self-confidence – and that's very important for good health" – Dalai Lama 
Find Katie on Instagram @katiegrayfit.
---