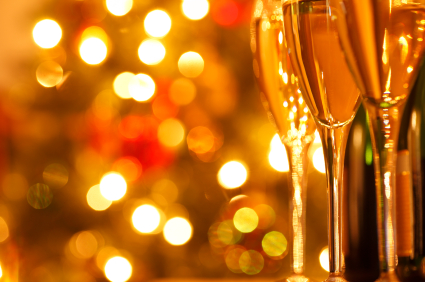 The party season is fast approaching and whether you're celebrating with friends and family, or waiting for that special someone under the mistletoe – you want to look your best!
If you fancy putting the groundwork in to guarantee a glowing winter complexion, here are my top tips for the Christmas countdown:
1 month to go…
Great skin is all about an effective regime, so work out the products that work best for you without overloading your skin. A cream Cleanser, pH balancing Toner and nourishing Moisturiser are all you need day to day.
Your skin's also a reflection of your diet, so clean it up! Eating healthily is much easier now than in the treat-heavy weeks around Christmas – so opt for these sweet snack alternatives while you can.
Cutting back on refined sugar will have an immediate and long-lasting positive effect on your skin.
1 week to go…
Pampering is the name of the game now, but try and resist the temptation to try any new products as you don't want run the risk of a breakout or reaction.
Instead, indulge your skin with some simple facial massage. Using your favourite facial oil or just cream cleanser, incorporate some of these steps daily to help firm, plump and tone your skin.
2 days to go…
Your Kukui & Jojoba Skin Brightening Exfoliator is your best friend in the run up to a big event, and delivers a smooth, even and bright complexion every time.
It's also essential to keep well hydrated – to keep your cells plump and hydrated whilst also flushing out excess toxins that might dull your skin tone.
1 day to go…
Keep things simple and prep party skin with the multi-tasking saviour that is Rosehip BioRegenerate Oil.
It will help condition, brighten and smooth your skin overnight, and you'll wake up to a gentle glow!
Hope these tips are helpful – we'll be sharing lots of snaps of Pai's Christmas shenanigans over on Instagram – and we'd love to see yours too!
---