As lots of you will know, last weekend we took over a huge space in Whole Foods Market, Kensington to celebrate the Soil Association's Organic Beauty Week, with a jam-packed schedule of events, talks, classes and activities.
The weekend was an amazing success, with all the talks and classes selling out within days!
We were treated to an inspiring food demo and talk from super-star foodie Madeleine Shaw who made us want to use avocados in our desserts; her avocado chocolate mousse is delicious!
Renowned nutritionist, Amelia Freer taught a packed room how to supplement their beauty regime with EFAs, collagen-rich broths and plenty of veg, whilst maintaining a healthy gut.
A brave forty felt a serious burn with Equinox's cult Barre Burn class – there are still some sore legs at Pai HQ! Luckily, the wonderful Plenish were on hand with delicious cold-pressed juices after the class.
On Sunday afternoon, the brilliant Julie Montagu from triyoga held a very high-energy class, which was rounded off by a much-needed lunch from Whole Foods.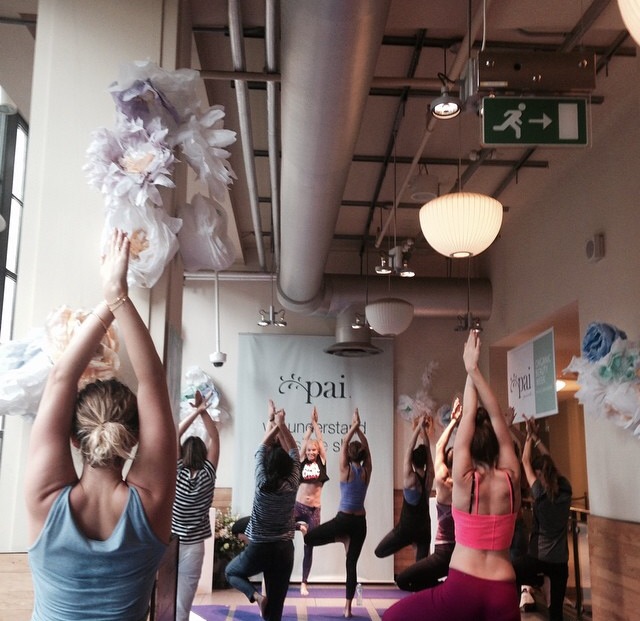 I'm delighted that so many of you came along to both my talks which were packed to the rafters!
Both talks had a fantastic audience and I was asked some really interesting questions – some of which will be coming up as future posts, so watch this space.
Thank you to Whole Foods who were great hosts and a huge thanks to everyone who came along!
Bring on Organic Beauty Week 2015…
---