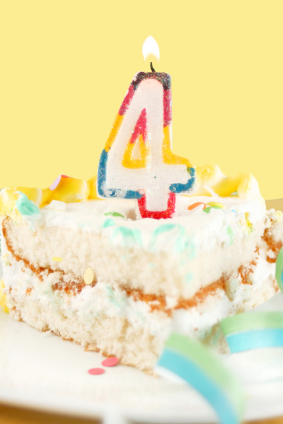 This week my beloved Skin Solutions blog has reached the grand old age of four.
Over the past four years I have blogged about a whopping 270 topics – pretty impressive given my odd "lax" phase!
So, if you have a question about skin complaints, product recommendations, supplements, ingredients, organics or the beauty industry – chances are the answer lies somewhere within my back catalogue.
You can use the search bar in the top-right hand corner to find what you're looking for, or leave a comment on this or any post and I'll point you in the right direction.
I've loved keeping you updated on my various musings, news and skin health advice – and remember if there's ever anything specific you'd like me to cover I'd be more than happy to oblige!
In the mean time I'll leave you with my Top 3 most popular posts of all time – thanks for reading everyone x
1. A beginner's guide to a good skin diet
2. How to boost your daily regime with simple massage techniques
3. What is Sodium Hydroxymethylglycinate?
---