Ever had red, reactive eyes after using makeup removers?
The answer to that is probably yes, since 1 in 2 women we asked said they'd reacted badly to theirs too.
In recent years our customers have been asking us to formulate a Pai makeup remover suitable for even the most sensitive skin and eyes. The brief? Gentle on skin, without compromising on efficacy; no rubbing, no stinging, no nasties. No problem!
Enter: our Light Work Rosehip Cleansing Oil. Die hard fans of our pure, organic Rosehip Oil will be pleased to find it inside too. This radiance-booster conditions skin, helping it to regenerate without irritation.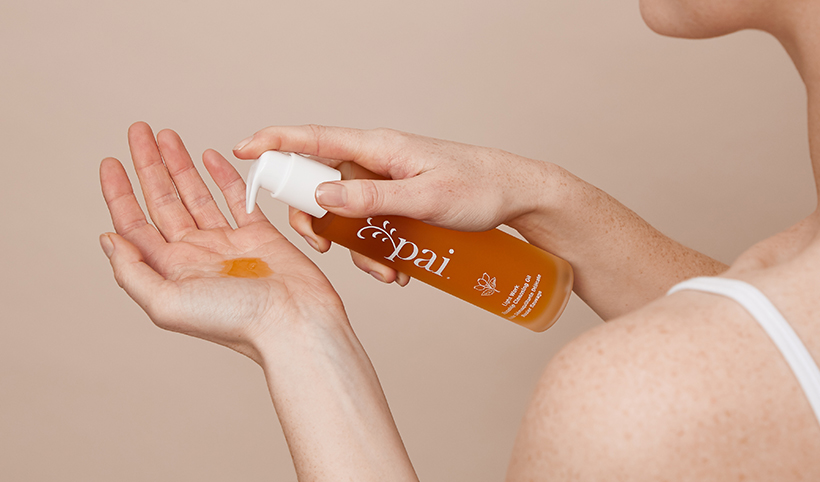 It also happens to be one of our Founder Sarah's favourite things about the Cleansing Oil… "I love the aroma (the uplifting blend of Basil, Orange, Geranium, Lime and Jasmine Essential Oils) and the fact it has my beloved Rosehip Oil in it, which my skin responds to so well. Perhaps above all, I love its ease of use – this is my on-the-hop cleanser now when I need to shift make-up at speed."
Ready to try it for yourself?
---