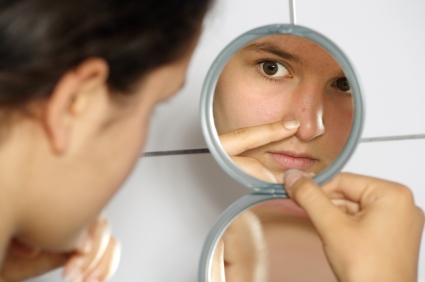 I was honoured to take the seat of Pure Beauty Pro in this month's regular Customer Q&A feature in Pure Beauty magazine.
The question posed to me was one we're regular asked by frustrated beauty consumers, so I thought I'd share my advice here in case you know someone experiencing a similar problem.
Q. I suffer from acne but all the products I've tried leave my skin dry and irritated. What can I do?
A. First correct your cleansing regime.
Foaming face washes or detergent-based cleansers are best avoided, particularly if they contain sodium lauryl sulphate ('SLS') or cocamidopropyl betaine which can strip the skin of natural oils.
The skin then over-produces sebum to replace it, which blocks pores and causes breakouts.
The problem with most spot treatments is that the chemical-heavy formulas are so potent they dry the skin, leaving it exposed and aggravated.
When it comes to keeping acne-prone skin in check, less is more! Find a gentle cleansing cream, alcohol-free toner and moisturiser that work for you and don't over-use them.
We suggest cleansing and toning in the evening and leaving skin to breathe at night. Wash your face with water in the morning and follow with a light moisturiser.
Pai's Rice Plant & Rosemary BioAffinity Toner and Geranium & Thistle Combination Cream are a great duo for spot-prone skin.
The active plant extracts rebalance oily areas while maintaining hydration levels, and reduce pore size.
To treat existing spots, try dabbing them with Lavender oil once a day on a cotton bud. It has the same anti-bacterial properties as traditional Tea Tree oil, but is less harsh.
Hope of help!
---