With weddings, races and summer parties on repeat, the need for long-lasting glam is real. Here's how best to prep your skin, to maximise your make-up this summer.
1. It's all about the base, so first up prep the skin with a deep cleanse and exfoliation. Our Copaiba Deep Cleanse AHA Mask draws out impurities without creating dryness or tightness, while our Kukui & Jojoba Bead Skin Brightening Exfoliator polishes the skin, revealing a brighter complexion.
2. If your skin is sensitive or reactive, remember to check ingredients lists on makeup products to avoid last-minute reactions – we recommending avoiding Bismuth Oxychloride and Methylisothiazolinone (MI).
3. If you do have a last-minute outbreak try to hold an ice cube against the blemish to reduce swelling and redness. Dot our Copiaba & Zinc Blemish Serum onto the problem area after your evening cleanse. It clears breakouts quickly – without flakiness.
4. Our Echium & Argan Gentle Eye Cream is a godsend for tired eyes and a brilliant base for under-eye concealer.
5. To help the products settle into the skin and give a healthy glowing finish, spritz the skin with a floral mist after makeup application.
Happy summer partying from us!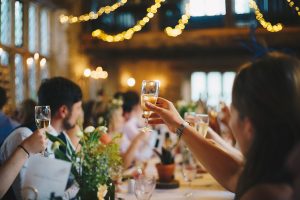 ---