Our Limited Edition Christmas gift sets make the perfect presents for each sign. Each week we'll bring you a typical sign's go-to products and pointers, so you can see just why their In Your Element Kit is so on-point.
This is Amy, our Communications & Connections Manager, a Virgo and Earth sign.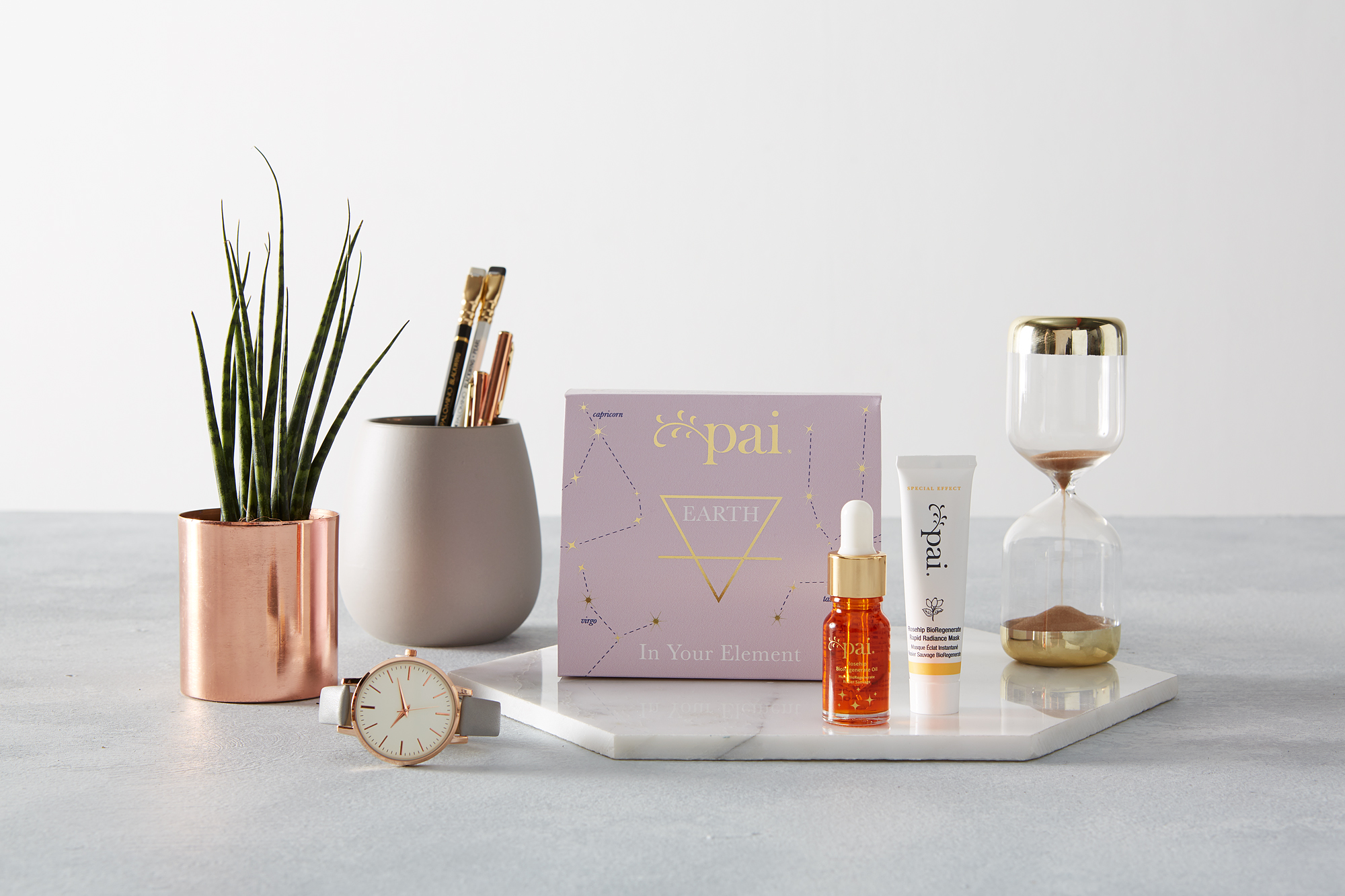 Describe your character in five words…
"Organised, ambitious, caring, methodical, encouraging"
On morning routines
"I wash my face in the shower, apply Copaiba & Zinc Perfect Balance Serum followed by Geranium & Thistle Rebalancing Day Cream before my makeup."
On bedtime routines
"Firstly I remove makeup with the Rosehip Cleansing Oil (sample I'm trialling), follow with a double cleanse using Camellia & Rose Gentle Hydrating Cleanser and Cloth. Three spritzes of the Rice Plant & Rosemary BioAffinity Tonic followed by the Rosehip BioRegenerate Oil and Echium & Argan Calming Eye Cream."
On star signs
"Virgos are very organised, analytical and can be very critical. But also loyal. I also know that we don't like asking for help."
On productivity
"I have a checklist each day of what I have to get done, that I thoroughly enjoy ticking off. I also try to find somewhere quiet to work if I have a lot to get through."
On buying gifts
"I love shopping for my Mum because she's quite predictable and easy to buy for. My Father in Law is great too because he will love literally anything you get him."
On what not to buy a Virgo
"I love all gifts! I can't think of one I didn't like. However – when I was about 10 my parents got me a boombox but gave it to my 4-year-old brother to open – that was kind of upsetting."
On last-minute Christmas shopping
"Please! Never have, never will, I'm all done early!"
Shopping for other star signs? Get to know the Pai staffers for tips on how to nail the right gifts for their signs. 
---