Right now Pai customers will get a free Rose Quartz Gua Sha (worth £30) with every order over £65. If you're not yet familiar with these clever facial massage tools already, then here's a little guide to what they are and how they work. 
The benefits of using Gua Sha as part of a skincare routine go far beyond just about feeling relaxed and pampered. Originally used in Chinese and Southeast Asian medicine, this method of scraping the skin has been used for centuries to relieve tension, support lymphatic drainage to flush out toxins and increase blood flow within the body by helping to break up fascia. When done on the face, the technique is much gentler, with the crystal gliding along the skin rather than scraping it. 
There are many different pressures, speeds, edges and directions to choose from – which require some trial and error when it comes to finding what feels good for your skin. In particular, you'll need to practice going really gentle around the eye area, the lightest touch is all it takes!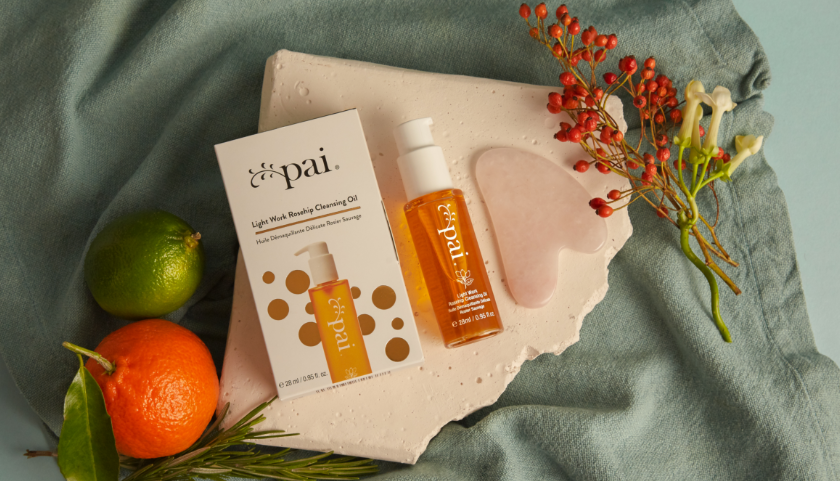 How to use yours
Complete your evening cleansing routine, finishing with your usual serum, facial oil or moisturiser. Anything that will provide a smooth base and reduce friction or pulling. Our favourite is the Age Confidence Oil because you get the added benefit of it's beautifully relaxing scent too.
Next hold the curved side of the Gua Sha to your face and glide with medium pressure along the jawline and chin working up to the hairline. Then holding the skin to the side of your nose with one hand, use the other to work the Gua Sha below the cheekbones up to the ear, on each side.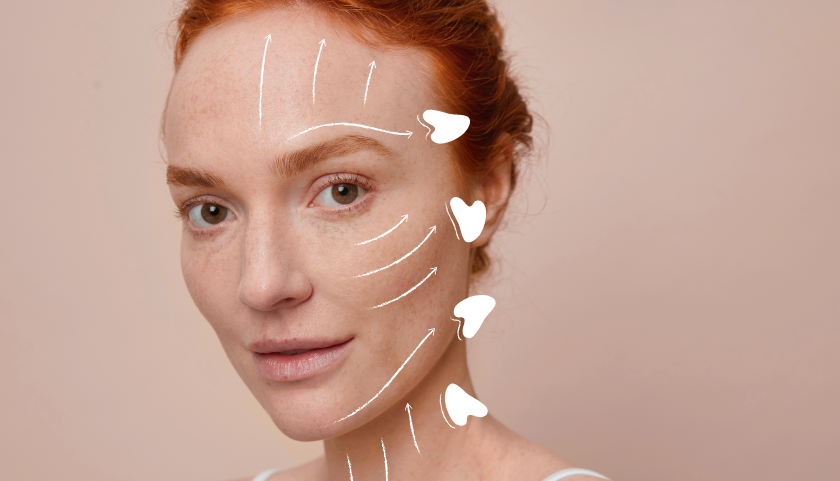 When it comes to the eyes, tread very gently. The skin underneath the eyes is our most-delicate, so without dragging, roll the Gua Sha from the inside corner of the eye, along the undereye to the where the temples meet the hairline. Then along each brow bone and upwards from your eyebrows to the temples. When you get to the hairline at the end of any stroke, increase the pressure slightly and give an extra moment of tension-relieving massage here. Repeat each stroke on each area of the face around five times. 
Last but not least is the forehead. Hold down each eyelid – then the skin between the brows once you've done both sides– and with the other hand roll the Gua Sha from underneath the brow bone upwards to the hairline. 
Remember to clean it before you use it next – ideally in warm soapy water. Leave it with your cleanser so you can remember to do so when you're next washing your face!      
---