Our Limited Edition Christmas gift sets make the perfect presents for each sign. Each week we'll bring you a typical sign's go-to products and pointers, so you can see just why their In Your Element Kit is so on-point.
Up next is Gemma, Pai's animal-loving International Business Executive for the US, a Pisces and Water sign.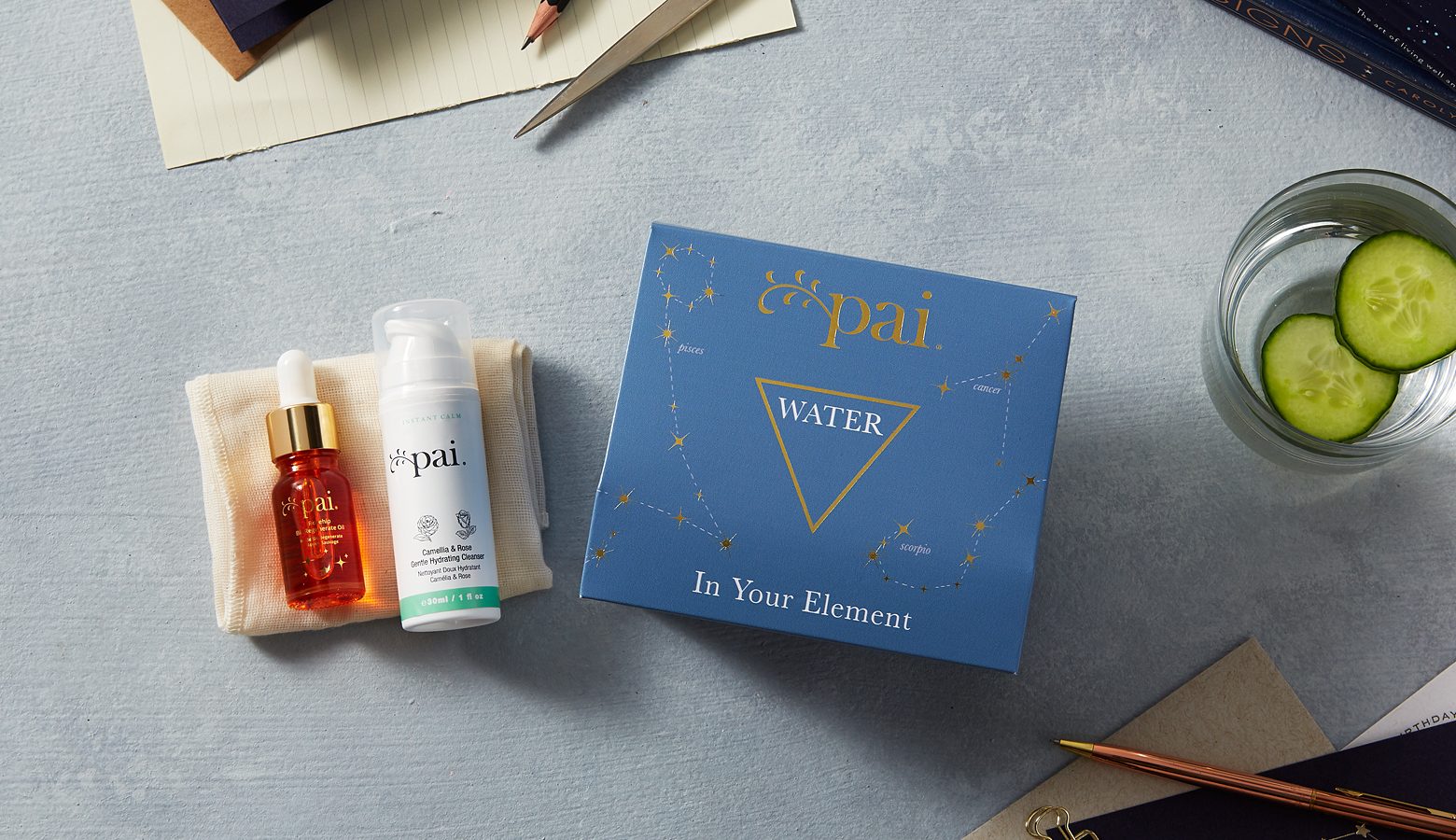 Describe your character in five words…
"Empathetic, worrier, sensitive, dreamer, organised "
On morning routines
"First I cuddle my cat, have a cup of herbal tea, shower, clothes on, simple skin routine (face cream) and out! Breakfast comes later at work."
On bedtime routines
"Exfoliate, cleanse, apply my serum and / or Rosehip Oil to my face. Brush my teeth and light a candle!"
On star signs
"I'm a Pisces. Romantic, sensitive, a dreamer."
On productivity
"I do a lot of meal prep and also being consistently tidy so that cleaning my flat never becomes a big job."
On buying gifts
"I love shopping for my mum – we have lots in common so it's easy."
On what to buy a Pisces
"I've always wanted a gift of a kitten."
On Christmas shopping
"I usually only start shopping the week before Christmas!"
On Sundays
"…you'll find me doing a restorative yoga class."
What is your ultimate Christmas food?
"Tofurkey!"
Shopping for other star signs? Get to know the Pai staffers for tips on how to nail the right gifts for their signs. 
---