Our Limited Edition Christmas gift sets make the perfect presents for each sign. Each week we'll bring you a typical sign's go-to products and pointers, so you can see just why their In Your Element Kit is so on-point.
This is Katya, our Content & Experience Specialist, a Cancer and Water sign. If you have ever called or help number, chances are you've chatted to this Water sign!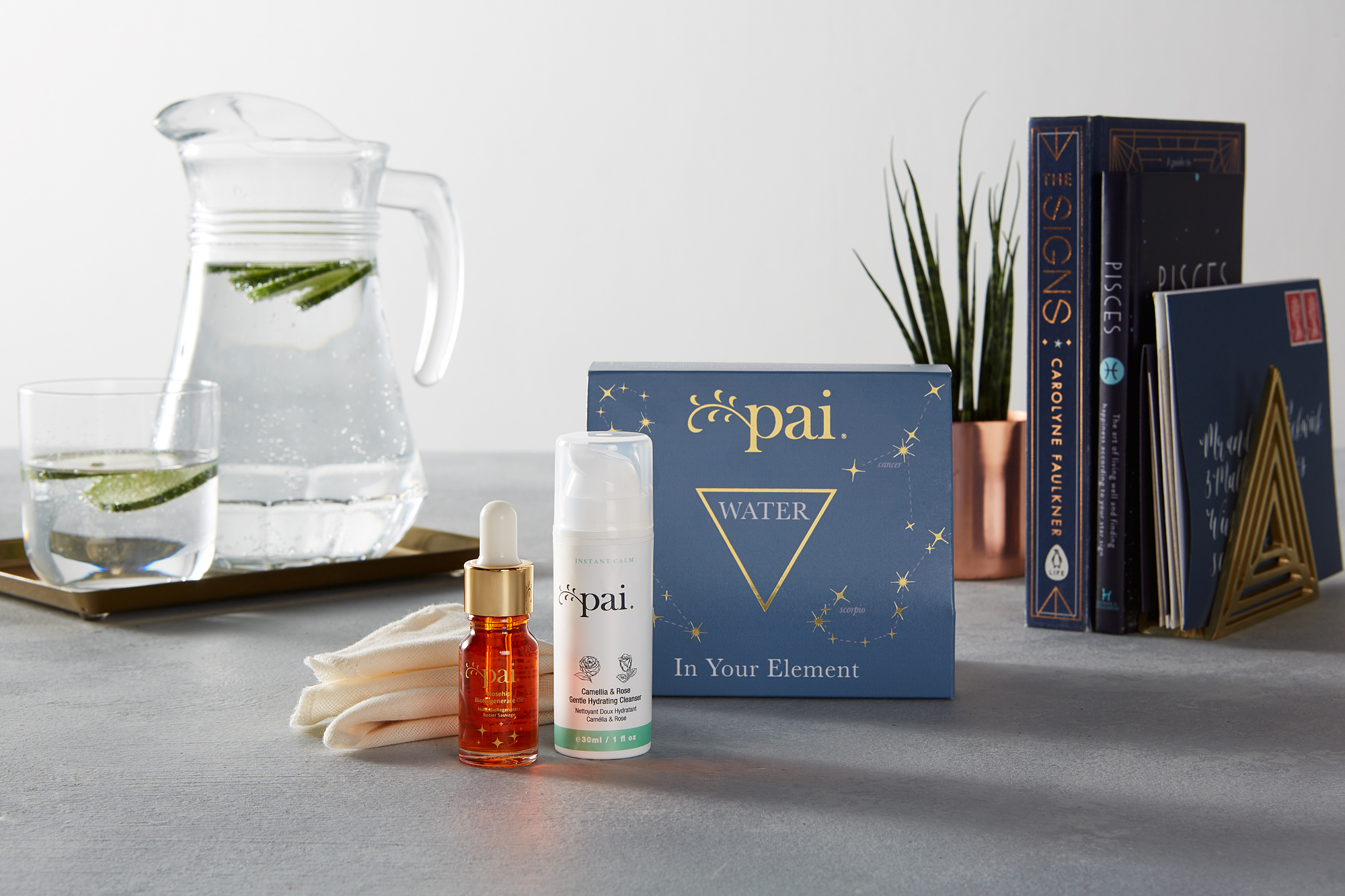 On morning routines
"I wash my face, apply skincare routine and makeup, get dressed and have breakfast with a cup of tea."
On bedtime routines
"Remove my makeup, have a shower, apply my skincare routine, get into pjs, then get into bed with another cup of tea!"
On star signs
"I know I'm a Cancer and our element is water and we're home-birds (I think?)"
On buying gifts
"I love shopping for my boyfriend because I usually go rogue so I love seeing his reaction when he opens it."
On what not to buy a Cancer
"Once I got an assortment of bold shimmery lip glosses. I know it's a cliche but I'd love a puppy!"
On Christmas shopping
"I'm SO last minute when it comes to Christmas shopping and usually do it all in the last week December, but I love the Christmas buzz of everyone running around grabbing last minute gifts. It gets me so excited."
Shopping for other star signs? Get to know the Pai staffers for tips on how to nail the right gifts for their signs. 
---