We've spent the last few weeks bringing you all the inspiration you need to shop for those tricky-to-please pals. From beauty buffs here at HQ to our very own outdoorsy types we've asked the Pai team to help find the perfect presents for your tribe. In the final instalment, we'll chat to our frequently- flying-copywriter Caroline. Gifting your girl-or-guy-on-the-go is about to get a whole lot easier… 
Caroline, what's your role here at Pai?
"I'm Pai's resident wordsmith, so if you've ever got an email from us, or noticed our ads on the tube – chances are I'll have written it."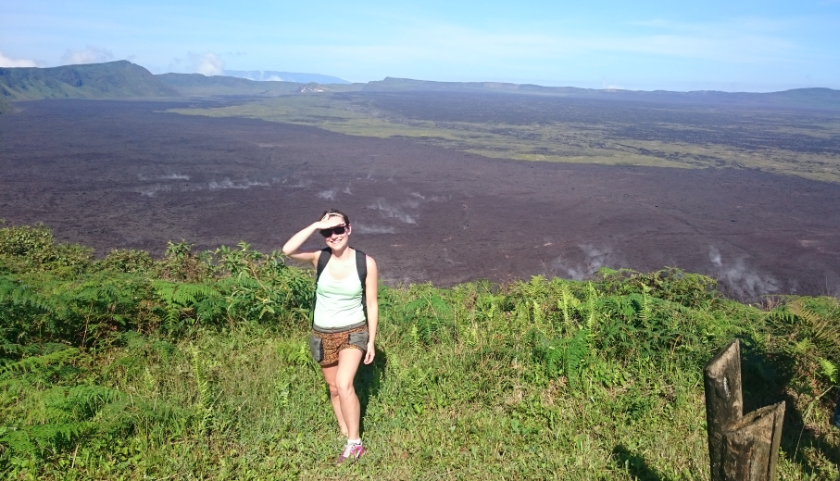 Tell us why you're our resident 'Frequent Flyer'?
"I'm a total travel junkie. One of the main reasons I'm a freelance writer is because it means no limit on my annual leave allowance! Also my family live in Ireland so I fly back and forth every month to see them. I spend a lot of my time in airports and aisle seats."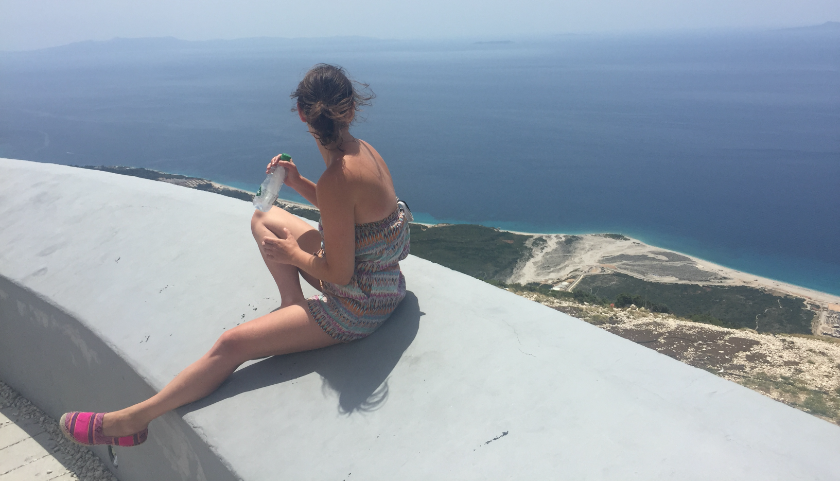 Would you describe your skin as sensitive?
"Yes, that's why I love Pai so much. I couldn't use sunscreen on my face before Hello Sunshine SPF30 launched last summer – it's saved my pale Irish skin! I also find showering and stress make my arms and legs incredibly itchy, so Pai's Body Cream has been a complete game changer."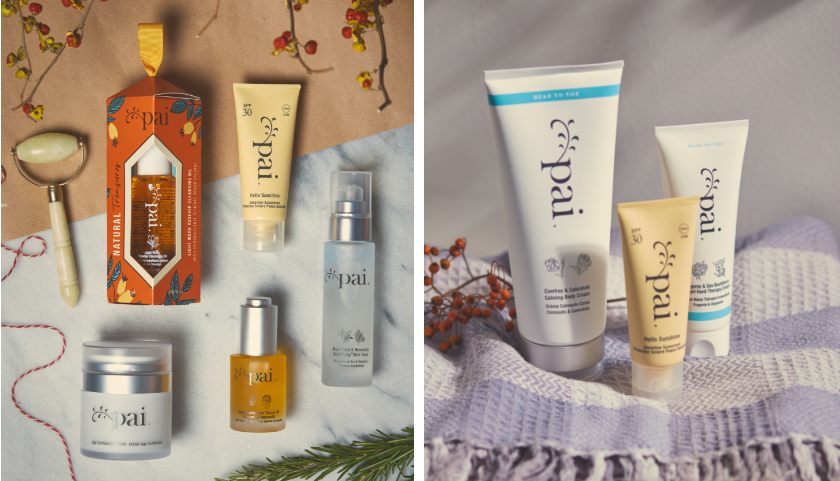 What's your #1 Pai product when you travel?
"By now I've got packing my in-flight liquids down to a fine art. I like to wash my face in the airport before I fly to rid it of any Piccadilly Line pollution, then apply a few drops of Back To Life Hydration Serum. I can't fly without a BioAffinity tonic to cool and hydrate my skin on the plane, otherwise my face feels so hot and dry. The Lotus & Orange Blossom Tonic is my #1 MVP.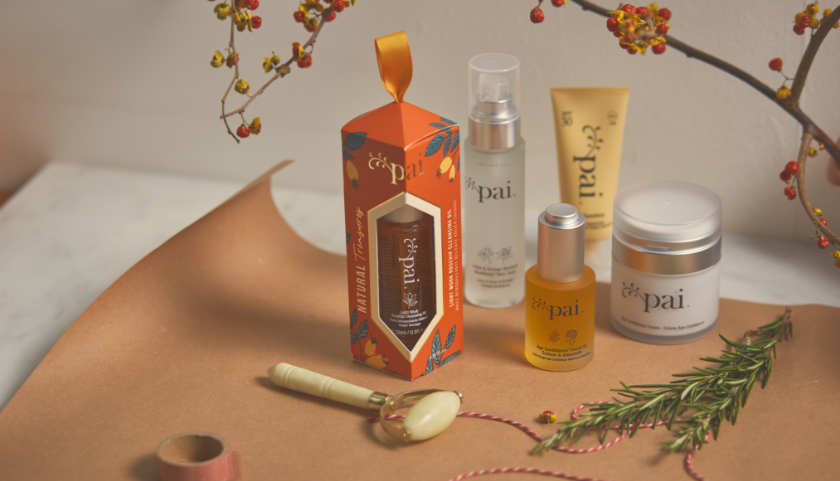 While I'm in the air I will slather on the richest most-hydrating face cream I can get my hands on. Pai's Age Confidence one is so luxurious. On top of that depending how dehydrated I'm feeling – spoiler alert, usually very – I'll massage a facial oil on top of that. I'm yet to find one that feels and smells as great as the Echium & Amaranth Age Confidence Facial Oil. It's pricey but genuinely lasts for ages."
The product you're most likely to give as a gift?
"That's easy, Rosehip BioRegenerate Oil. I'm yet to meet someone that hasn't found it useful for something. I know most of my friends love it as a face oil at night but for me it really comes into its own on holidays. I use it as a face oil, to remove eye makeup, to soothe sunburn and to take the itch out of mosquito bites. It's so handy."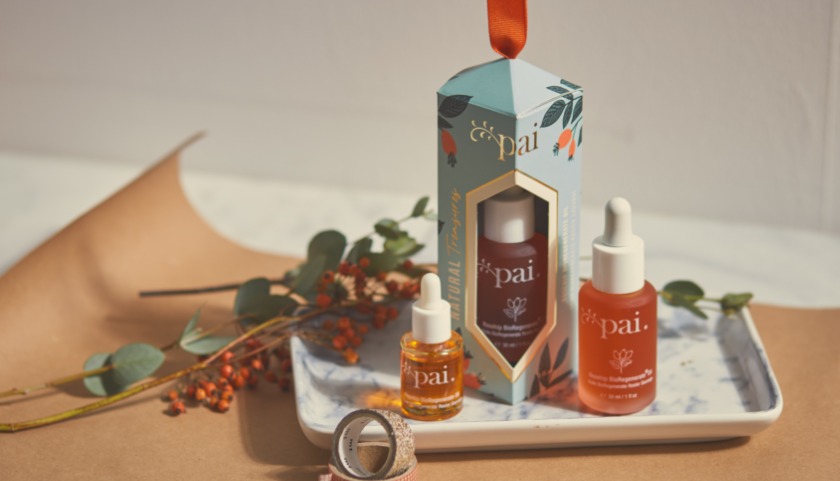 Have you started Christmas shopping yet?
"No, I'm quite last minute with these things. The only gift I've bought is treat-filled advent calendars for my in-laws dogs and cats. Which yes, is totally ridiculous but also incredibly cute."
Now that Caroline's got presents for your frequent flyers figured out, head over to our Christmas Gift Guide to get the rest of the gang sorted too. From wellness warriors to those never-knowingly-indoors friends, we've made getting it so right, so easy. 
---