September marks the launch of a new campaign we've been sweating over (no air conditioning!) during the Summer months.
If you live in London it will be gracing your tube carriages from today and we'll be 'popping-up' with it too.
I'm particularly proud of this campaign because it carries a simple but important message that, above all, is gripped in a skin reality that you seldom see.
Its message is deeply personal – and conveys my own experiences of living with erratic skin and how rubbish it can make you feel. Some things are best spoken from the heart.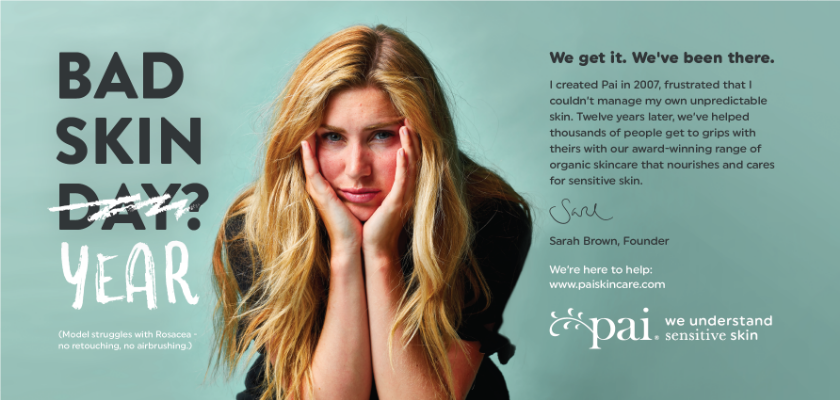 As such it had to be authentic in every aspect, so we wanted to find a model with real-life rosacea to front the campaign. Easier said than done…
We have always had a strict no retouching policy at Pai and this project was no exception – We searched high and low for Hellana as it was crucial to me that we work with a model with real skin challenges and that their skin was shown in its true state (and frankly, beauty).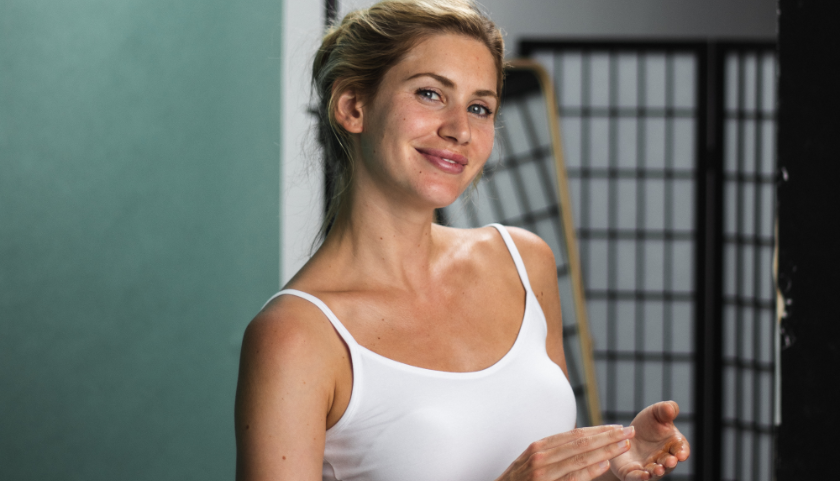 Finding Hellana took some doing – Many models put forward didn't want to lay their skin issues bare to the camera (or world!) – which proved to us just why this campaign is so important.
During our shoot, we dug a little deeper and asked Hellana about her skin troubles, starting with when she developed Rosacea two years ago, to how she manages her skin today.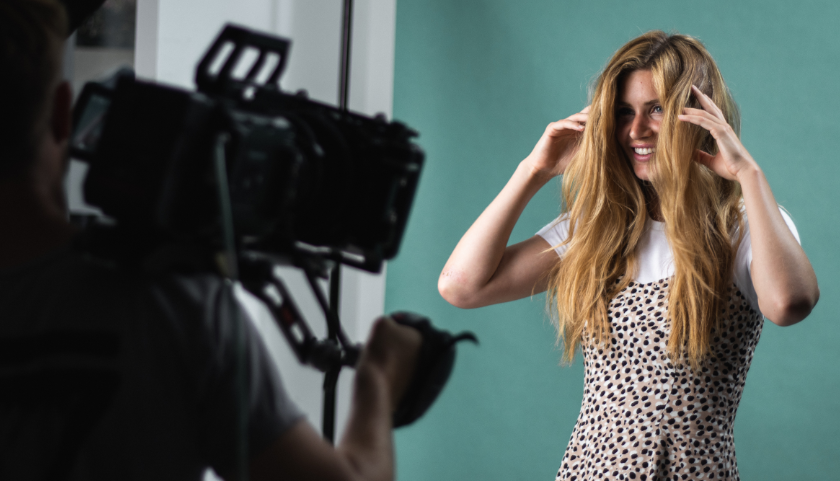 "Growing up, because my mum had Rosacea, I almost had a phobia about it. Recently I had a flare-up while on a shoot and I was really worried. There's not much you can do and obviously in my job it really matters how I look and how my skin looks.

It got me thinking, oh no if this keeps happening in the future, I'm not going to be able to model, what's going to happen to me? Actually though, all they had to do was put extra makeup on me! I feel like more and more people are coming forward and saying that they have skin concerns, it seems to be a lot more common than I realised."
---
Finding the right products and ingredients that your skin responds happily to can be a revelation and life-changing. Being able to guide our customers through these skin journeys to a point of enlightenment has been one of the most satisfying parts of building Pai.
This September, we're growing our Pai community but in a more intimate way. That means giving our customers an opportunity to connect, talk to us and try our products in person.
Cue…our Happy Skin Pop-up at Detox Kitchen in Fitzrovia from September 9th-15th.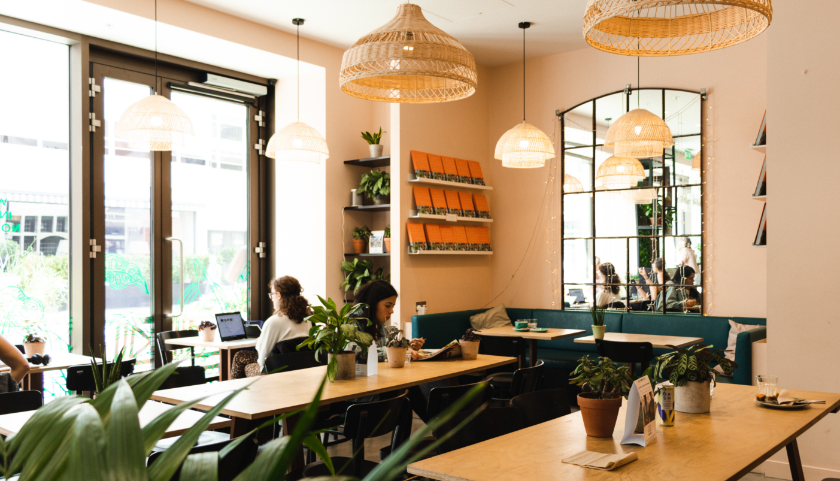 We'll be offering 30-minute one-to-one skin consultations with our sensitive skin experts as well as a full schedule of panel talks and events (see the line-up here).
For those that can't reach our pop-up, we offer free 30-minute phone consultations, bookable online. Our customers are already loving them, so we've made even more slots available.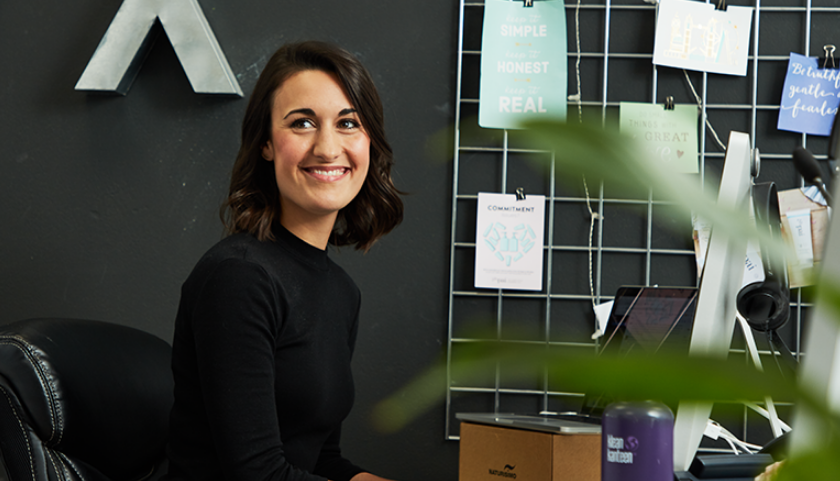 Here's what one customer had to say about her consultation with one of our sensitive skin coaches Katya –
"She listened to my concerns… was infinitely patient and I was left with the feeling that she really cared about my issues, not just products. I would say it was a more holistic approach than I've experienced before."
With September's inescapable new (school) year feeling in the air, it's the perfect time to take action if you've been struggling with your skin for a while. We're here to help put you back in the driving seat.
Hope to see you there.
Sarah x
---