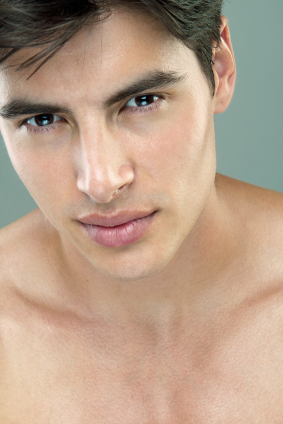 I was delighted to see our now cult Rosehip BioRegenerate oil pop up in Ireland's EFM men's magazine earlier this month:
'Multi Tasker – Pai Rosehip BioRegenerate
It might sound strange to put oil on your skin, but this super-concentrated organic rosehip oil is incredibly soothing for just-shaved and sensitive skin. A few drops go a long way in moisturising, healing and helping to regenerate skin.
€24, www.paiskincare.com'
But the piece got me thinking that the poor male Pai fans out there don't often get a look in on this blog!
While Pai does not have a male-specific range, sensitive skin is something that affects us all.
So for the all the complexion-conscious fellas out there, here are our top three Pai picks for a fuss-free skincare regime.
1. Geranium & Thistle Combination Cream
The lightest of all our moisturisers, this is a great 'starter' cream for anyone taking their first steps into skincare. It absorbs instantly, so no sticky residues, and will decongest and reduce pore size to leave skin clear, smooth and even.
2.    Rejuvenating Echium Eye Cream
While a full anti-aging regime is beyond most men, keeping key areas hydrated and nourished will keep you looking younger for longer. The eyes are the first place to give you away, so dab a little of this gentle yet effective cream on once a day.
The benefits of this wonder product are detailed above, but if you're short on time then this really is a one-stop shop for healthy, strong and vibrant skin. Pat a couple of drops onto damp skin and let it work its magic overnight.
Enjoy, and if any of the males out there would like to share their Pai experiences we'd love to hear them!
---