So, I'm one of those (some might say annoying) people that LOVE
Christmas. There is so much about it to warm the cockles. Just
hearing The Pogues' Fairytale of New York gets me stoked up.
Here are my 6 top tips not just for surviving Christmas this year, but actually enjoying it!
1. View it as the perfect bookend to your year.
A way of closing it off in celebratory fashion. Reflecting on the year that has been (however terrible!), consigning it to the history books and then, bam, starting afresh on 1st January.
2. Embrace some dressing up.
It's the one time you can throw caution to the wind in the fashion stakes. Literally, anything goes. Just pass off your questionable taste with the words 'I'm being festive'. Hah!
3. Get down with the kids.
And by that, I mean literally get down to the intellectual level of your children (or those of your friends/family). Mine are both under 5. We play hide and seek, make lots of mess, watch The Gruffalo on a loop (enacting each animal in turn) and nap a lot. It's liberating.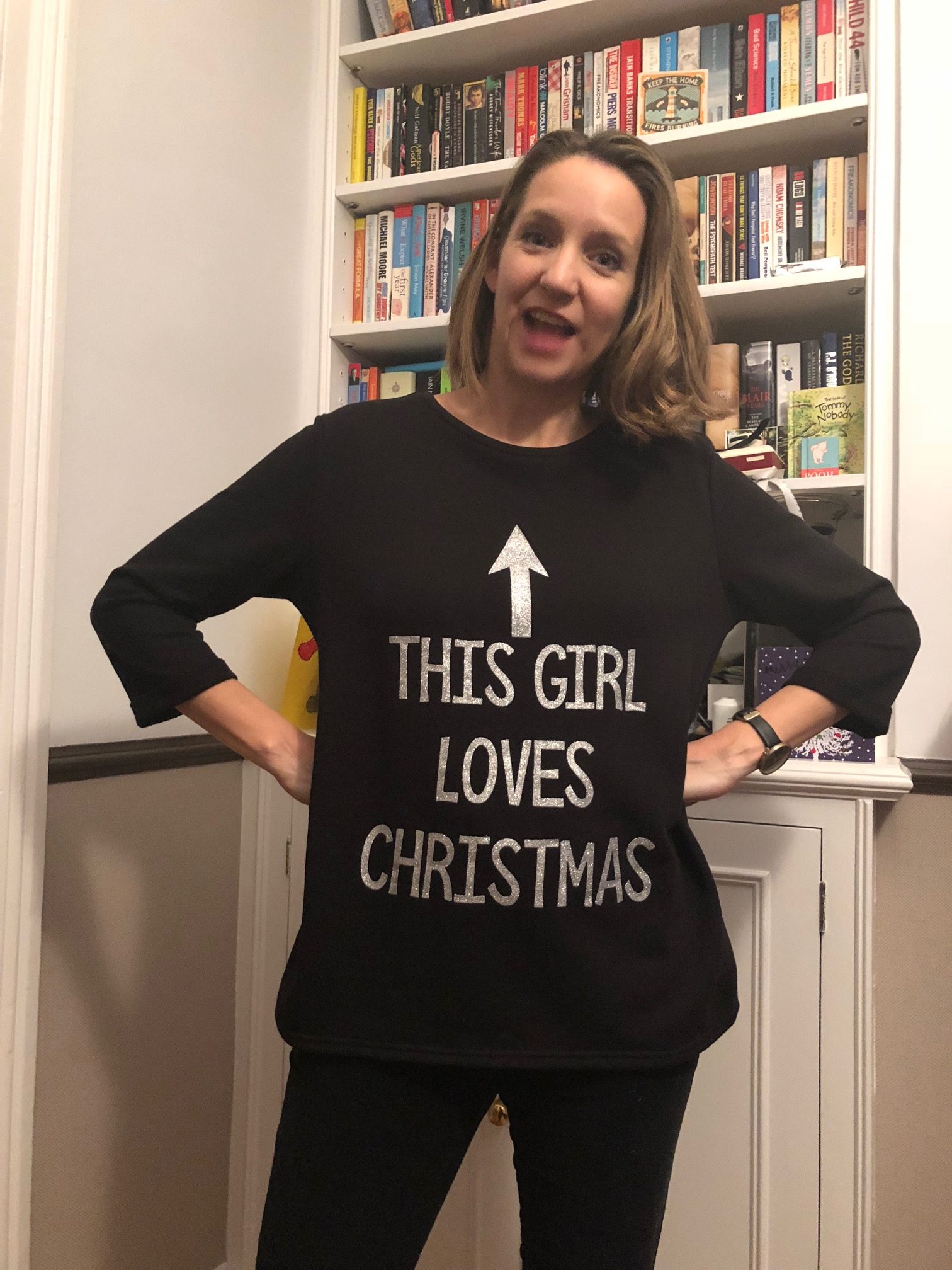 4. Take a break from work.
It's great to be off when everyone else is! My Summer holidays can be slightly marred because I have one eye continually on my inbox. Christmas is a different kettle of fish; we shut the office so it's the perfect time to catch my breath.
5. Fill your boots (and belly).
Who cares, consider it extra padding for the winter. Besides, festive novelties like cranberry sauce and mince pies are the best. The latter is a household obsession. The first 'of the season' is consumed in October and is a momentous occasion.
6. Keep the present buying in perspective.
One gift per person is ample, but set the ground rules. I buy for immediate family only and we keep it simple. One year we bought my son a scooter. He ignored it, played with a balloon all day and wept with joy when he unwrapped a box of crayons.
As with most things in life, it's the thought that counts.
---