This month various team members at Pai starred in our new Rosehip video – demo-ing how they use our Rosehip Oil.
I've always harped on about what a versatile product it is – a bathroom cupboard staple. And this video is a great reminder of just how true that is. It's skin salvation bottled – pure and simple.
Behind every great product, there is usually a great story – and our hero oil is no exception.
I'd always known rosehip oil had magical powers. We'd been using it in our Chamomile & Rosehip Day Cream and were getting incredible feedback on it. One particular customer testimonial really stood out, which I've never forgotten.
Kelly had had a bad road accident and was gifted our Chamomile & Rosehip Day Cream by a friend to cheer her up.
She had bad scarring on her thigh which was bumpy and itchy. She applied some of the cream to soothe it and got such instant relief from it and started slathering it on. Each day she couldn't believe the visible improvement in her scarring. I got a call asking if I'd make her a bucket.
Pai was less than a year old and I was still making the products in my garage. I said yes and, a month on, when Kelly returned to hospital for a skin graft, she was told she no longer needed one by her (incredulous) doctor.
She sent me an email telling me to patent the formula.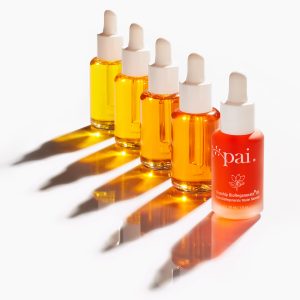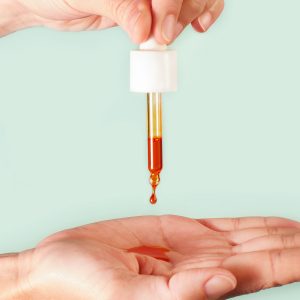 I knew it was the highly regenerative rosehip at work – so had to bottle it.
Rosehip oil wasn't a new concept – but oils on the market were invariably cold pressed (a big no-no for rosehip because it causes rapid oxidisation) and pale yellow in colour. It was unrecognisable to me.
We launched our first bottle in 2009 and have now sold close to a million bottles. The rest, they say, is history.
---